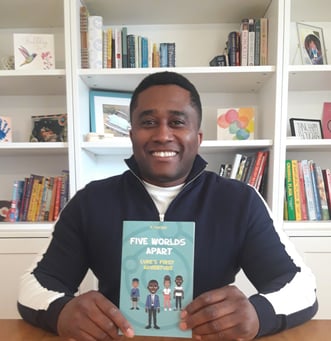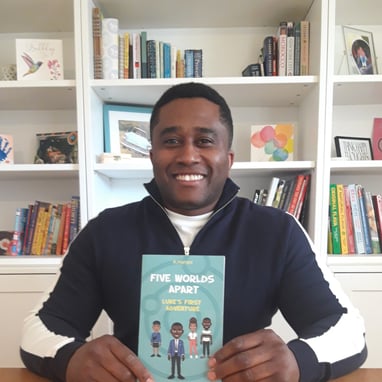 Kai Harper is the author of the Five Worlds Apart Series and has a background in both the film industry as a production designer and in education as a primary school teacher. Kai grew up in North London and uses his unique experiences in multicultural communities and knowledge of differing social demographics to shape his writing. He has a passion for creating characters in his books that resemble the cohort of friends and acquaintances that he had and met growing up in inner-city London. Kai feels it is important for more mainstream books to have an ever-growing representation of what friendship and adventure can look like amongst an ethnically diverse and urban group of young people. Creating relatable role models for young people is at the heart of his writing.
Another passion of Kai's is to tell other people's stories, especially those that are underrepresented in the literary world. He believes everyone has a voice and that some stories should not be ignored.
Having grown up with parents and grandparents who were teachers, deputy heads and head teachers Kai grew up surrounded by books and developed an interest in writing early on, which was further inspired by an author who visited his primary school in Haringey.
Kai graduated from Leeds University having studied Film and Moving Image. During this time, he pitched ideas for scripts that were selected by the university to be made into shorts. This was the turning point when Kai decided that he needed to reignite his passion for becoming an author and pursue a career in writing. Many ideas and several trips to the coffee shop later, Luke's First Adventure was formed.